During the midterm break, I was invited to give an interactive workshop as part of Dance Ireland's Healthier Dancer Week 2016. (www.danceireland.ie) I gave a workshop entitled "The Essential Exercises for strong feet and ankles for Dancers". Thanks to all who attended the workshop, it was lovely to see some familiar faces and to make new acquaintances.
I really enjoyed giving the presentation, so I decided to put some of the exercises I taught up here for all to see. I hope you find this helpful. If you have any injuries it is advised that you seek the opinion of your health care professional prior to starting any new exercise regime. If you have any questions please feel free to contact me on info@brookwoodphysio.com and I will do my best to answer your queries.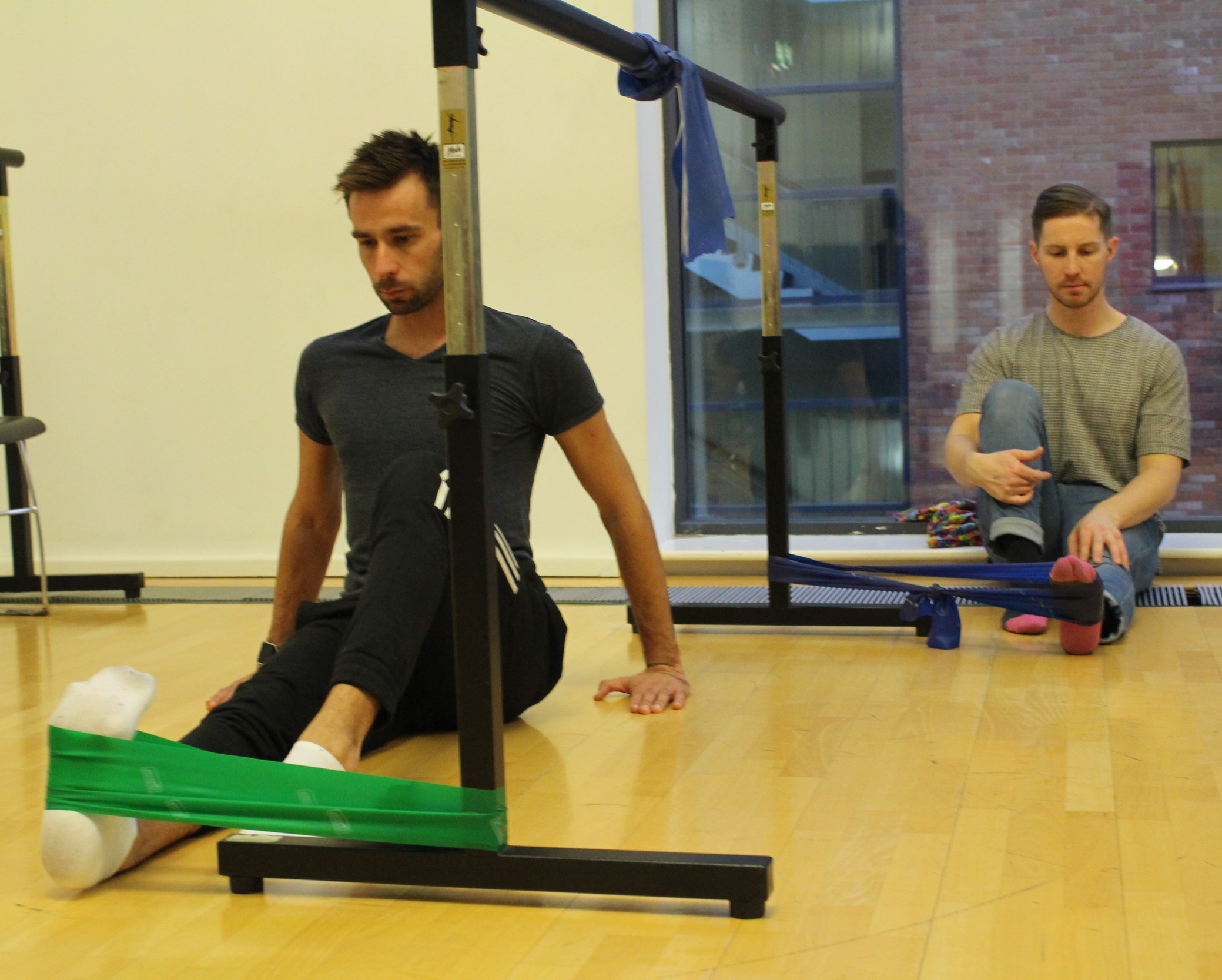 In this presentation, I taught exercises for the muscles of the lower limb and foot, focused on maintaining ideal alignment through the foot and ankle, and building strength in the muscles which control this alignment.
Firstly, I taught exercises for correcting the "fishing" type foot posture, strengthening the Tibialis Anterior and Posterior muscles.
Secondly I taught exercises for correcting the "sickling" type foot posture, strengthening the Peroneus Longus and Brevis muscles.
I then taught exercises for shin splints, strengthening the entire anterior compartment of the lower limb, the Tibialis Anterior, Extensor Hallucis Longus, Extensor Digitorum Longus and Peroneus Tertius.
Lastly I taught exercises for strengthening the Gastrocnemius and Soleus muscles of the calf, essential for propulsion in jumping.
Thanks to Alicia Nelson of Ballet Ireland for modelling the exercises so beautifully for me.